Values
 I am committed to finding products that last so your shirt/print/or other product will not need replacing. All Fine Art Prints are created on durable paper with the giclee printing technique offering long lasting color for 100+ years. 
The environment is important to me. So are people. I've made it my goal to be as inclusive as possible in the products I offer, meaning I do my best to find clothing products that will fit everyone, not only the traditionally smaller sizes that don't think of the average person. Being a small business, I have poured hours into research into how to achieve all my biggest goals. For now, in order to make size friendly clothing at an affordable price, with the lowest environmental impact, I am using print on demand services. Read my Sustainability section for more information.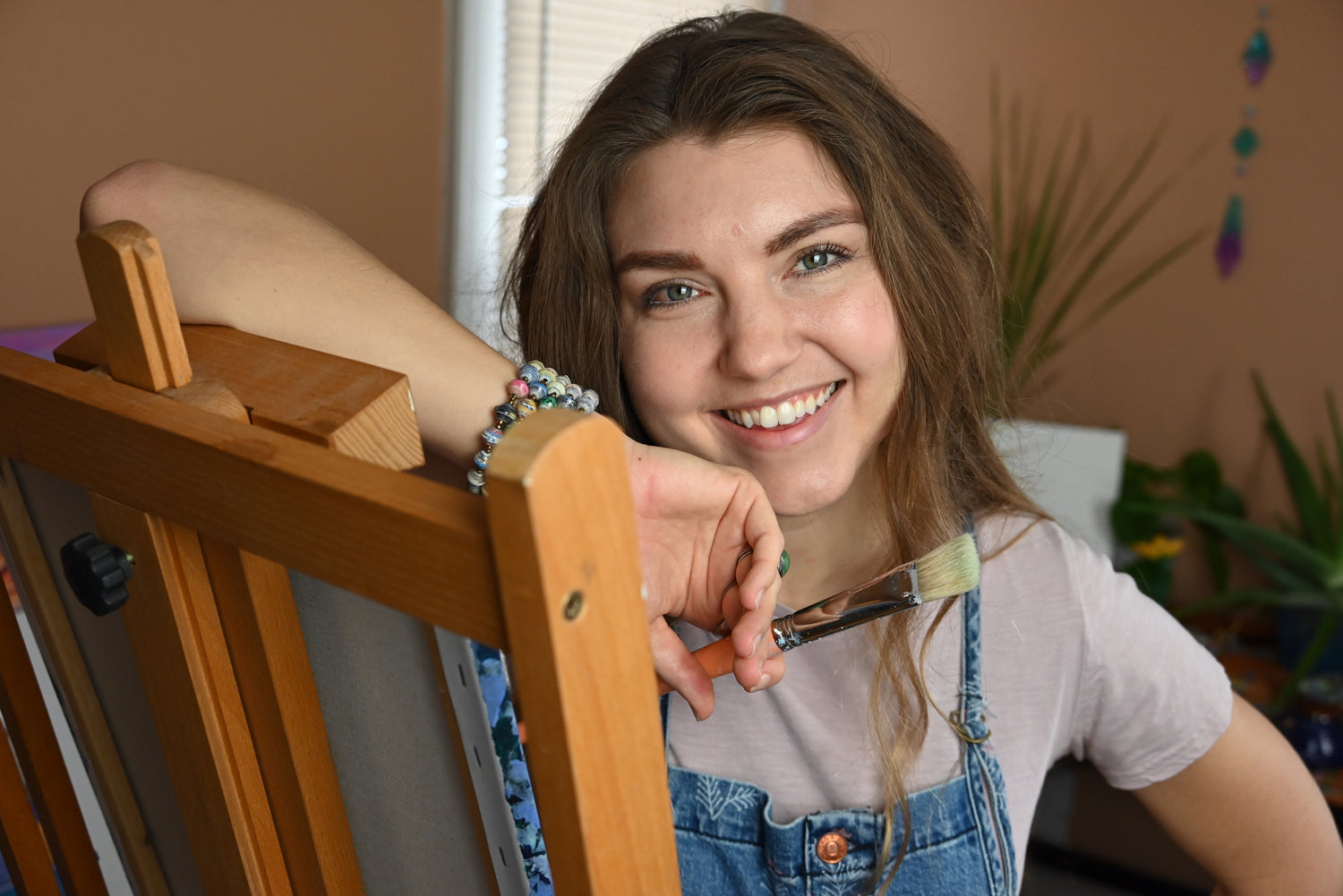 I'm a one woman show with a few chronic, invisible illnesses. Since my chronic illness journey started in 2014, I've learned to appreciate being present, slowing down, and enjoying the moment.  Before my legs were up for adventures again, I began trying to express myself through painting. Overtime, I've built up my skills in both physical movement and painting.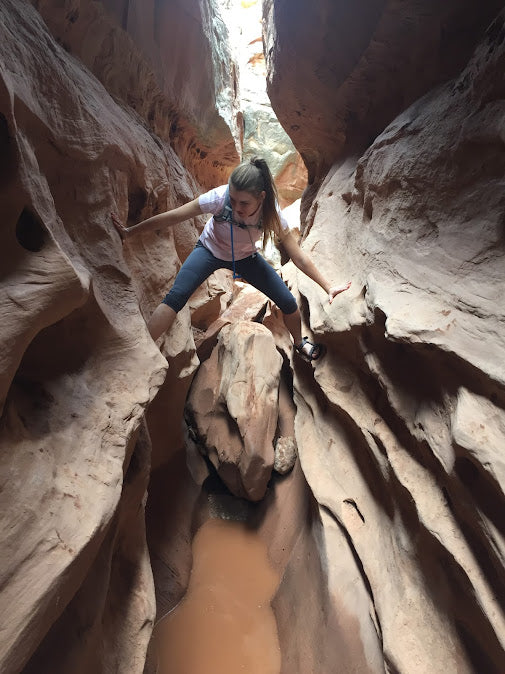 As a Recreation Therapist and artist, I have worked with all types of people and have seen recreation alleviate many of our woes. I am an advocate for health in all forms, and strongly support all puting in the work on their mental health journeys. I have seen the effects of nature in healing and work to bring that peace and relief into my art so people can feel it in their homes and everyday life.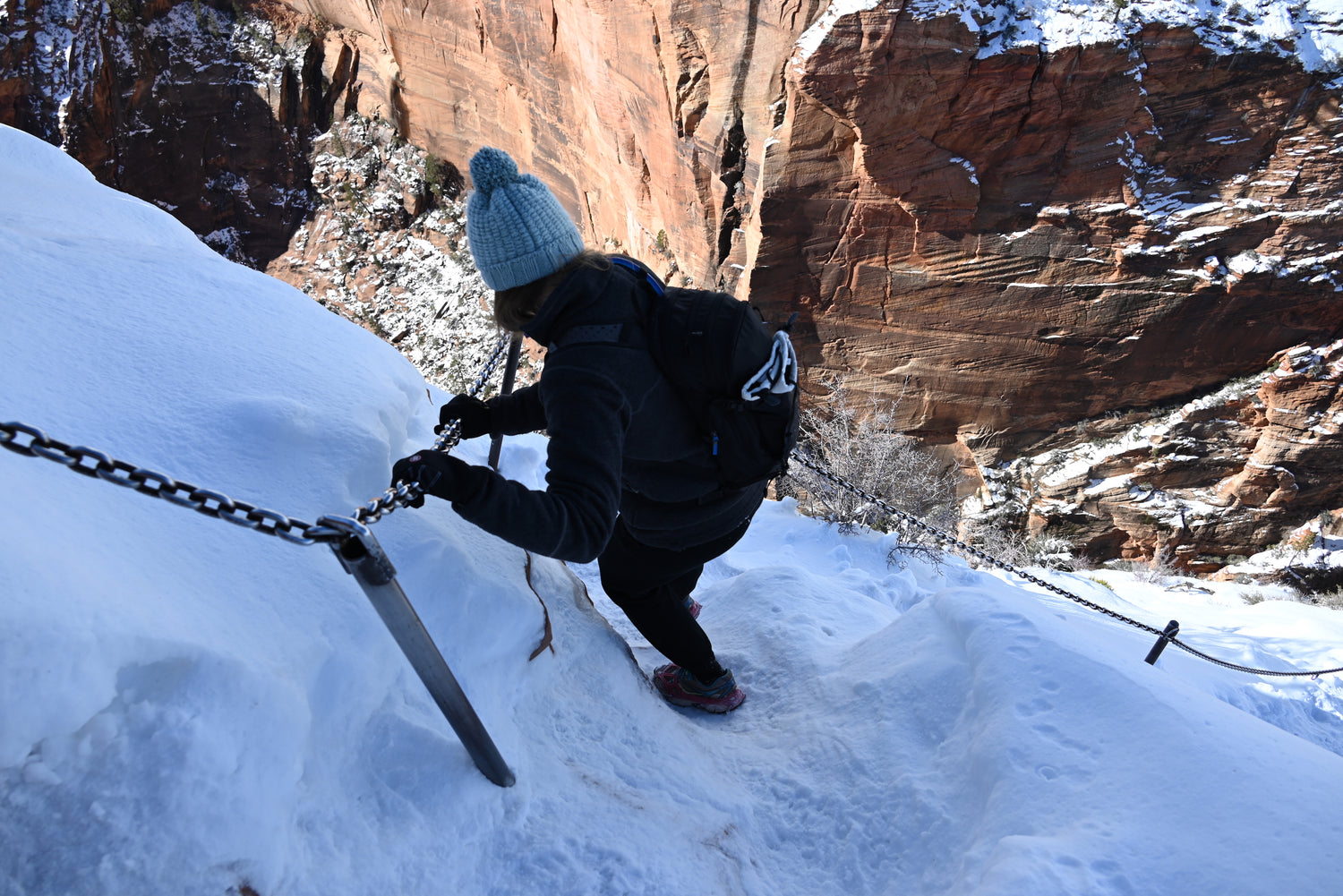 Creating from personal explorations
I find inspiration through recreation while outdoors. All artwork has been created based on memories and reference photos from personal adventures. Thanks to my phone's camera and my husband's knack for photography.
Mission
Cassara Art is a one woman creator with the purpose of enhancing the joy and peace in homes through uplifting, positive landscape paintings. Cassara has always helped others enjoy the benefits of nature and knows how little time we have to remove ourselves from daily stresses. Bringing relaxing, bright artwork into your home and wardrobe provides a quick mindset shift without leaving your front door.
Cassara has begun selling her artwork and art inspired clothing this year to relieve her own stress, and hopes to do the same for others through her art, after seeing the need to alleviate stress without leaving our homes. Having her many paintings hung around her home has brought her and her family much calm amidst the tumultuous past couple years and she hopes her landscape prints and clothing will bring the same soothing feelings to others in their homes as well.
Here at Cassara Art I work to bring those feelings of freedom and possibility to all who stop by and create a more positive relationship with nature.
I hope to bring more positivity and encouragement to all to explore the natural world around us and experience it's healing powers. And in moments where that's not possible, to find those same feelings in your favorite pieces of my artwork.
As a Recreational Therapist turned artist, I have had the privilege of seeing firsthand the difference nature and adventure have on the soul.

While most of us cannot feasibly make time to foster our relationships with nature and others in such free, expansive settings on a daily basis, we can include moments by adding reminders to our daily lives.

Art can transport our mind, our mood, our spirit to a different place and can help us recreate the moments in front of us.

If, like me, you cannot find time to journey into nature as often as you'd like, maybe you can still find the freedom and relief by observing landscape art.

landscape art prints
Sustainability
All products are created with the environment in mind. No products are made until the order is placed, meaning less waste from the get-go.
I know you love the environment as much as I do. That's why I have invested days of research into finding the most efficient, environmental-friendly print shops available to assist in: 
Limiting shipping & packaging waste by using reliable, regional printing with the same standard quality shop and recycled shipping materials, using as little packing materials as possible

Limiting printing waste by using the most efficient, long-lasting printing methods available

Reliable quality so your purchase will last, keeping you from needing to make new purchases